"Spider-Man: Into the Spider-Verse" has been eagerly awaited by Marvel fans, not only because of the introduction of Mile Morales, the newest Spider-Man, but also for the film's comic book-esque graphics and the first ever team up of multiple Spider-people in a movie. Bob Persechetti, Peter Ramsey, and Rodney Rothman directed this latest Marvel and Sony creation.
Set in present day New York, the biggest problems for middle schooler Miles Morales, voiced by Shameik Moore, are dealing with a new school and his tough dad, until he's bitten by a radioactive spider. Although New York already has a Spider-Man (the original Peter Parker, whose voice is lent by Chris Pine), that quickly changes as it is soon up to Miles to fix the hole in reality the crime boss Wilson Fisk, voiced by Liev Schreiber, had ripped. Miles is joined by five other versions of Spider-Man: Peter B. Parker (Jake Johnson of the TV show "New Girl"), Gwen Stacy (Hailee Steinfield from "The Edge of Seventeen"), Peter Porker (comedian John Mulaney), Spider-Man Noir (Nicholas Cage from "National Treasure"), and Peni Parker ("Orange is the New Black" actress Kimiko Glenn).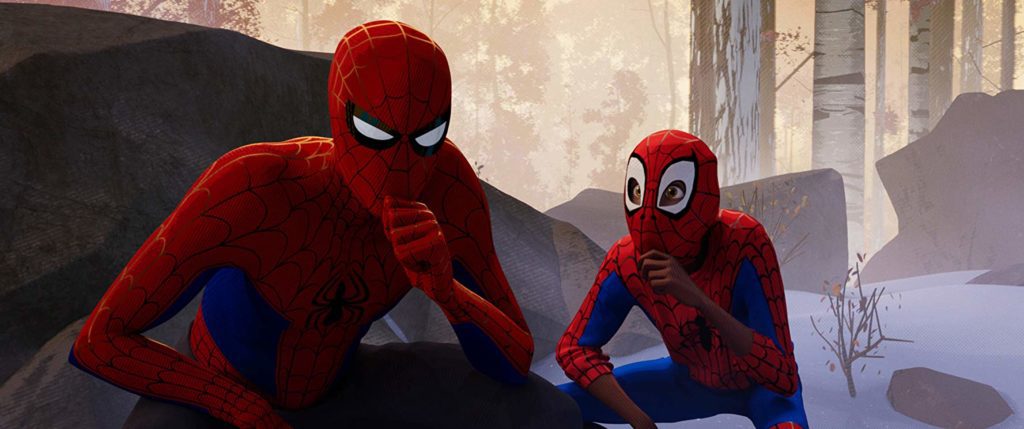 "Into the Spider-Verse," which opened Friday, is the best standalone film of this superhero. The animation is an obvious nod to the style of the comic book the film is based on, and it had a soundtrack that took the fun even further. Full of bright colors and text boxes, "Into the Spider-Verse" was a graphic novel come to life. The near 2-hour psychedelic adventure did not disappoint at all with funny, emotional, action-packed, and sometimes even somber scenes. Surprising twists kept me on my toes and I could not tear my eyes from the screen.
As a counter to the Spider-people, several villains are featured. Dr. Octopus is another bad guy who works for Fisk, with a surprising spin to the character. Also making an appearance is The Prowler, whose identity is cleverly foreshadowed in a blink-and-you'll-miss-it throwaway line. Scorpion and Tombstone, Fisk's lackeys, are there to fight against the gang of Spider-people, too.
I especially enjoyed the relatability of the main characters. They showcased how hard life as a famous superhero can be alongside the awkwardness of being a young teen. Miles struggles at his new boarding school, a place he considers pompous. At the same time, the other Spider-people are going through rough times, also. For example, Peter B. Parker is an out-of-shape, worn out adult who is tired of his hero life. Audiences are able to see and understand why he is so exhausted from saving the city from a seemingly endless wave of crime and threats.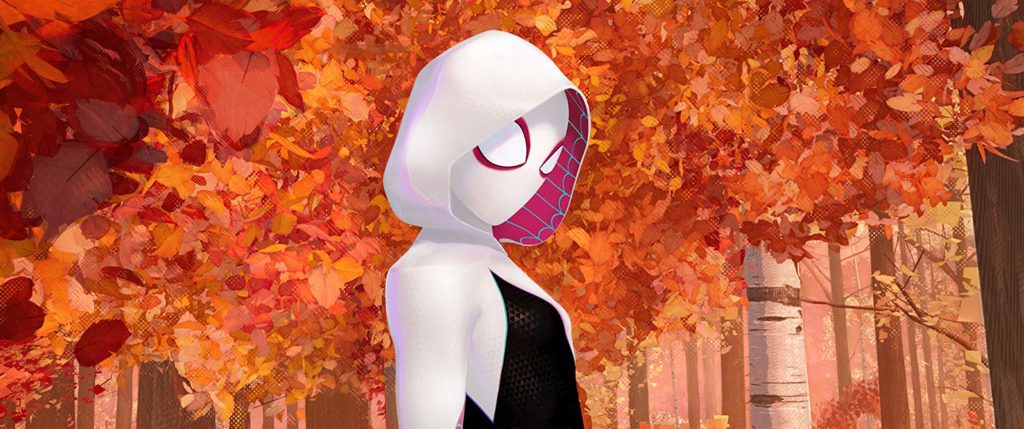 The only drawback of this amazing film was the vibrancy of it. The opening credits was like taking LSD and watching through a kaleidoscope. The graphics are beautiful, but it can be overwhelming for the eyes. During a few scenes, multi-colored lights flash across the screen. Furthermore, the color scheme makes it look as if a 3D pair of glasses are needed. However, upon research, the animators stated they had purposefully overdrawn the outlines as a homage to when comic books misprinted. While a nice touch, it was a bit confusing and heavy to watch; it could be turn off for audiences who are not familiar with graphic novels.
Overall, "Into the Spider-Verse" is a must watch, and not just for Marvel fans. It is an entertaining journey of self-discovery and overcoming adversity. The comic book theme is visually appealing, though sometimes excessive, while the friendship Miles forges with his new allies is heartwarming to watch unfold.