By Kapiʻo News Staff
Here is a look at the happenings of KCC's 31st annual International Festival from Tuesday to Thursday.
Tuesday
Wednesday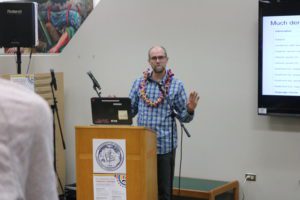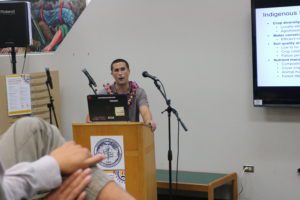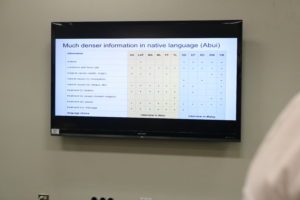 Professors Gary Holton, a Linguistics professor from UH Mānoa and Mike Ross, an Ethanobotany professor from KCC, did a presentation about ethnobotany and indigenous cultures. The two professors spoke of how native peoples use plants throughout the world for medicinal properties.
In Samoa, the people use the plant "samasana" as a traditional hepatitis curer. The bark from the tree is peeled and boiled, which produces a healing agent. The professors also talked about how the Samoan plant "taulasea" has the potential to be used as an anti-HIV drug if scientists can better understand the chemical properties of the plant and the HIV disease as a whole. The professors lastly spoke of Project Olonā, which is a collaboration between chemists, botanists, and engineers to protect and expand the usage of Native Hawaiian plants.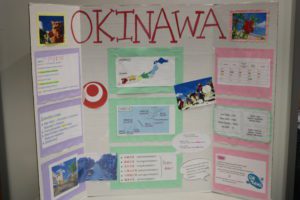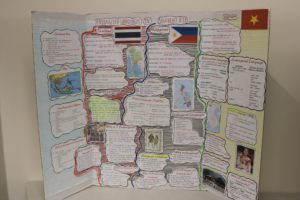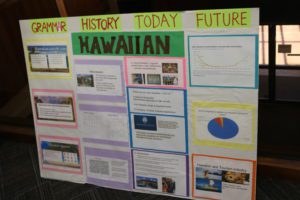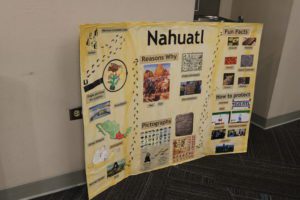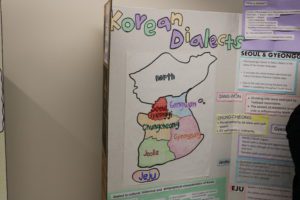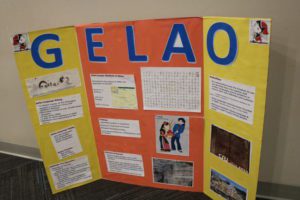 Students from Professor Malm's ESOL 94 class showcased poster boards of various nations throughout the world. Included nations are Japan, China, Korea, Mexico, Vietnam, Philippines, Thailand, and Hawaiʻi. The students' goals were to teach others about the indigenous languages that exist in these areas, and to inform others about why these languages are going extinct. The biggest reason for why these languages are dying out is because the younger generations have lost interest in learning about them.
The students also talked about how each country has multiple dialects of their language. A location in one part of Japan can have words and phrases that sound different than other areas in the nation. Each area is proud of their unique dialects.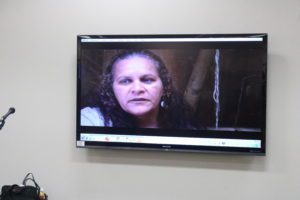 A movie was shown about a woman by the name of Jessie "Little Doe" Baird who is a Wampanoag Native American from the state of Massachusetts. Baird's ancestors where nearly wiped out in the 1600's due to Yellow Fever from when Europeans landed in North America and established colonies along the Native's land.
The language of Baird's ancestors was almost completely extinct. She, along with fellow Wampanoag friends and family, decided to bring back the language of Wampanoag Native American's by conducting study sessions to learn this forgotten language in America. Her quest to bring back the language of her wronged ancestors lead her to a MA at Massachusetts Institute of Technology (MIT). Baird's daughter, who is also a Wampanoag descendant, is the first native speaker of the language in over 100 years. Although the amount of Wampanoag speakers is very small, Baird has brought back the almost extinct language of her indigenous American ancestors from hundreds of years ago.
Thursday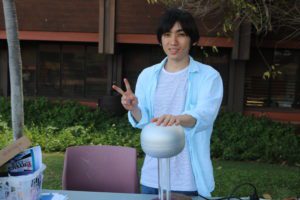 KCC's Physics Club presented a display in honor of pi day. Arvin Hontake, an Electrical Engineering major, showed off the club's catapult and Van de Graaff generator. The Physics Club works with other members of the STEM (Science, Technology, Engineering, Math) concentration. The professor in charge of the club, Milincic Radovan, makes the club enjoyable by getting guest speakers, physics researchers, and other members of the science community to get students to dive into the exciting world of science.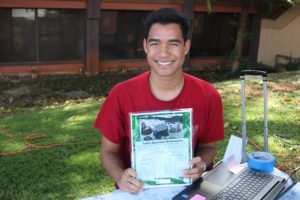 In celebration of Pi Day, members of KCC's STEM program hosted fun games for students to enjoy. One game was a quiz hosted by Keanu Rochette, who is a peer mentor and executive assistant at the STEM center. Rochette, a bioengineering major, hosted a game which had students try and figure out different historical scenarios for science and math being used throughout Hawaii's past. Some interesting tidbits are that King Kalākaua had electricity implemented into ʻIolani Palace four years before the U.S. White House obtained it for the president, ancient Polynesians traveled across the Pacific Ocean by navigating the celestial bodies and ocean current Charles Darwin was a huge fan of the Hawaiian story of Kumolipo since it explains how Hawaiians view the origins of astronomy, biology, physics, and chemistry, and questions were asked about how Native Hawaiians conducted math, which was sometimes in groups of four.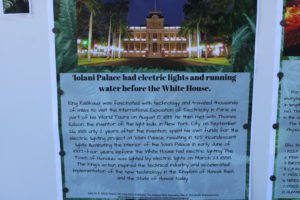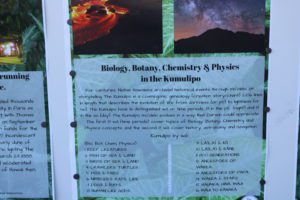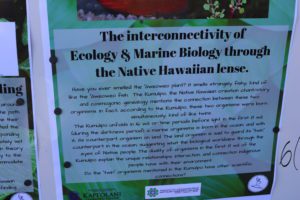 At KCC's Pi Day posters were hung around information boards. These posters were designed to educate students and staff about the history of science and innovation throughout Hawaii's past. Navigation, electricity, canoe counting, indigenous Hawaiian plants used for medicine, and astronomy charting were all topics covered by these posters. In many cases, the Hawaiian monarchy and aliʻi (chiefs) supported these ideas for their people.