By SAM EHRHART, JAMES FLYNN, NIKKI FERNANDEZ 
Word on the Street: What are your plans after graduation? What does graduation mean for you?
Alden Fernandez  
Age: 20
Hometown: Kalihi
Major: Physical Science 
"I'm transferring into UH Mānoa for Mechanical Engineering in the fall. Graduation for me means that you're taking the steps forward in your life. It means that you reached a new, hopefully better part of it."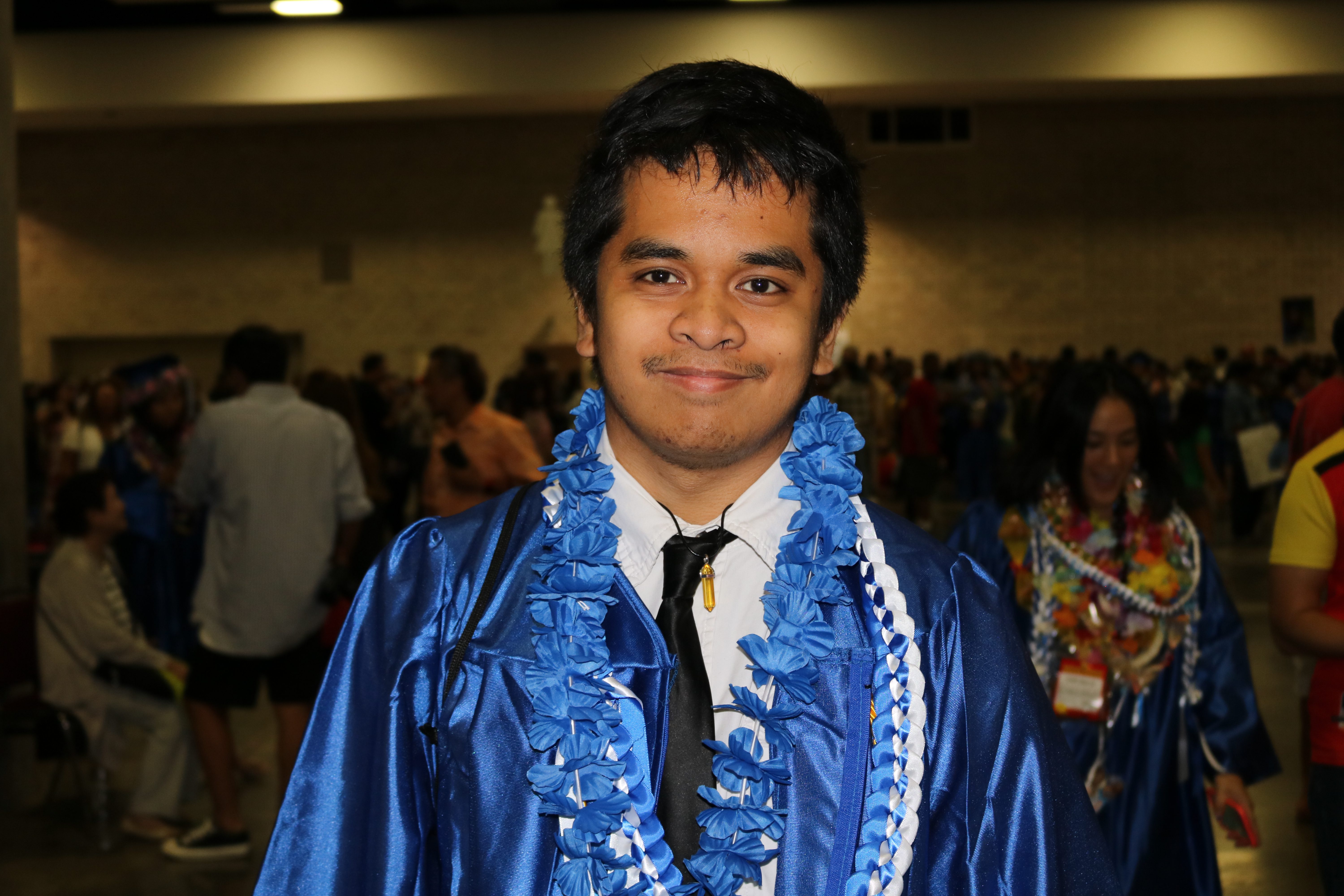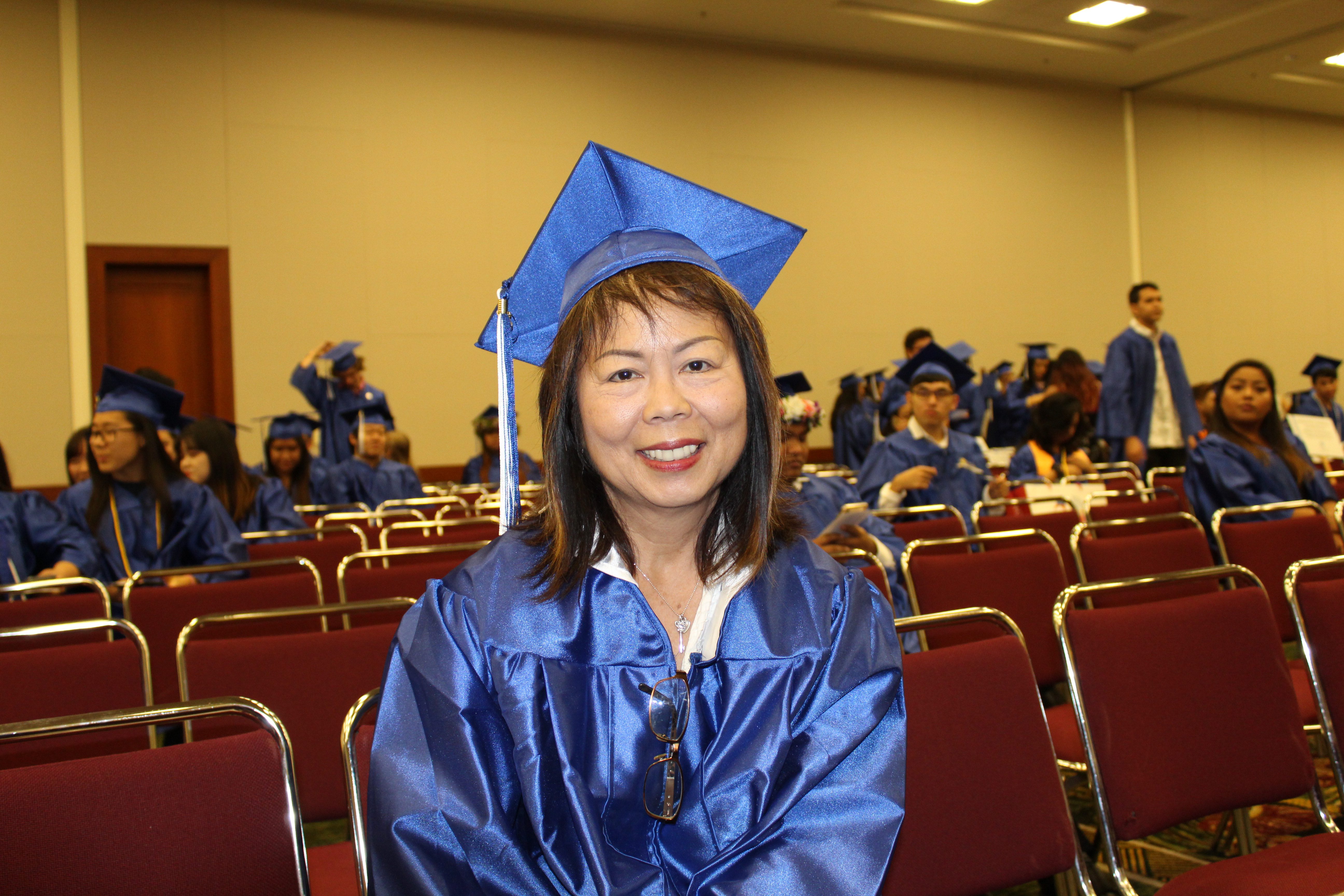 Angela Duran
Hometown: Honolulu, HI
Major: Liberal Arts
"I plan on continuing my education at Honolulu Community College studying Early Childhood Education. Graduating means a whole lot because as you can see it took me a long time; my kids are all grown. It's very special to me. My husband encouraged me to come back to school.
Desirey Pagal
Age: 18
Hometown: Waipahu, HI
Major: Pharmacy Tech
"I plan on continuing my education and take pharmacy classes at UH Hilo. For me graduating means a lot to my family since I'm the only one who graduated here in the United States. I am very proud to graduate as a Filipino immigrant."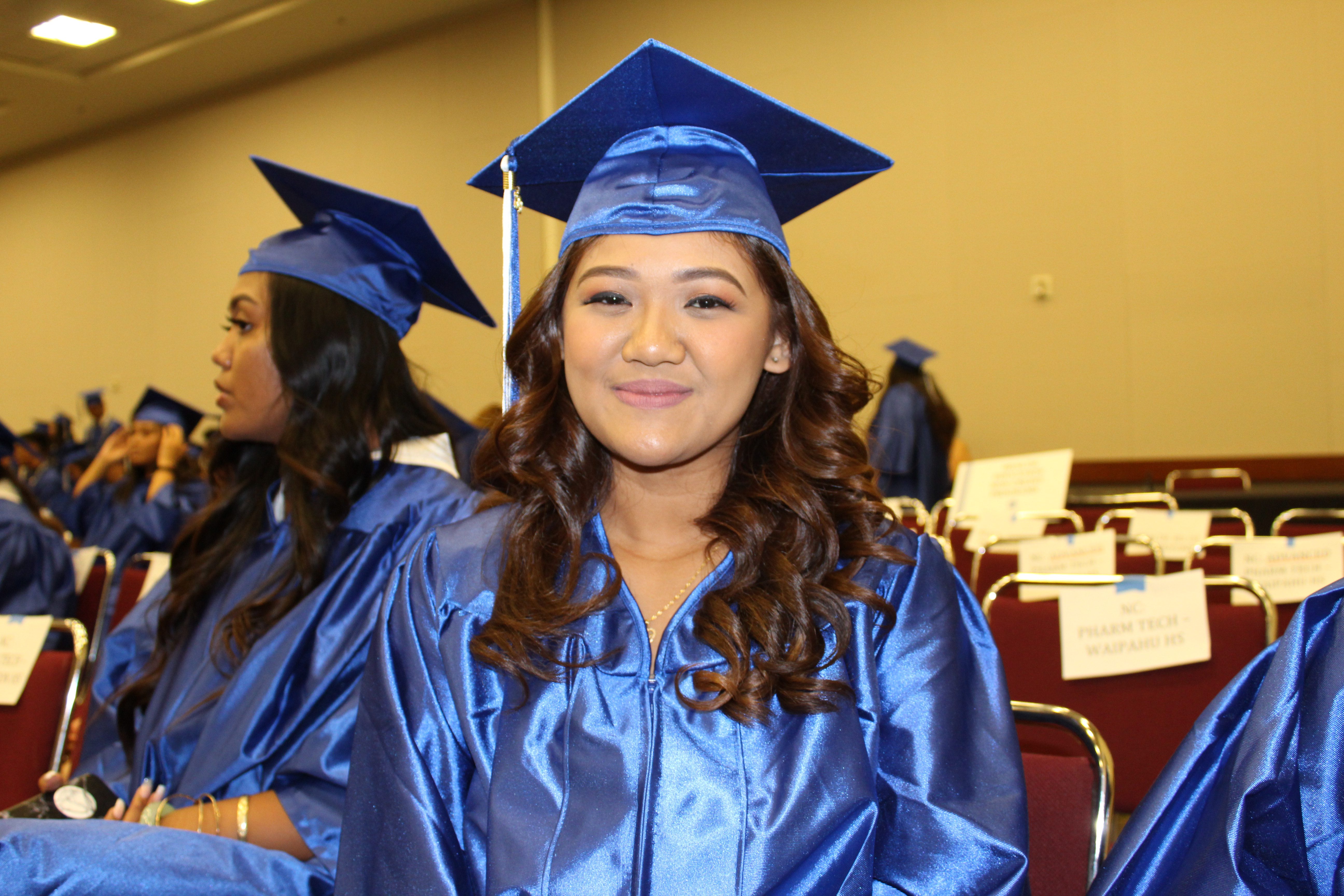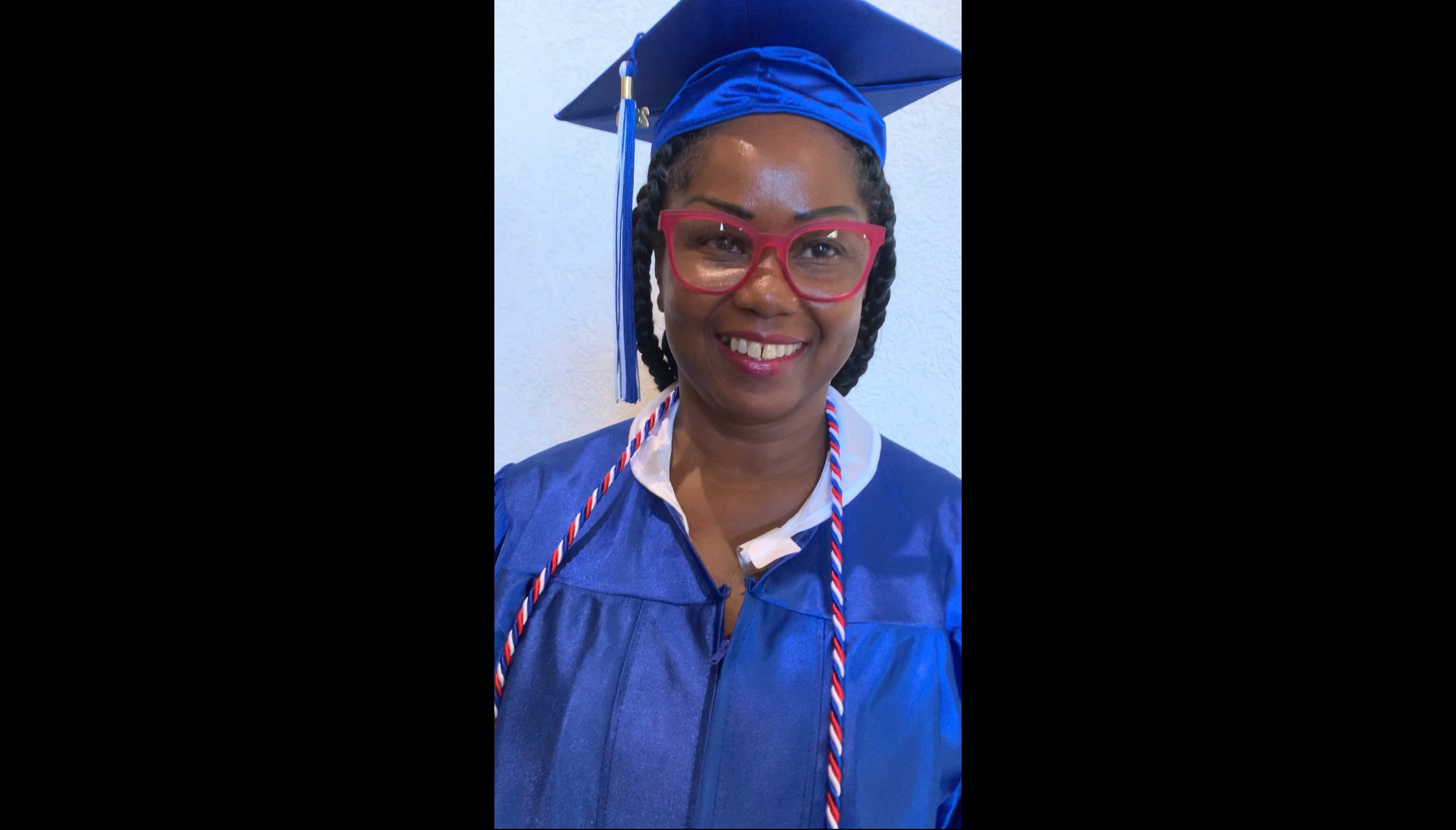 Sherry A. Wiley 
Hometown: Cincinnati, OH
Major: Phlebotomy 
 "I plan on pursuing something in clinical science in the future but for now I'm undecided. … I want to focus on phlebotomy for now. Accomplishment … a milestone that is growing and getting much bigger!"
Stefen Jei Clemente 
Age: 20
Hometown: Ilocos Norte, Philippines
Major: Hospitality and Travel Tourism & Operations Management 
"It's very overwhelming [to graduate], less stress on my plate. I feel more relaxed and, like, happier. I'm one step closer to my career goal. [I want] to become a flight attendant, hopefully with Philippine Airlines. I mean, whatever airline that's willing to take me, you know, but hopefully Philippines once I graduate again. … Eventually, I'll go to a four-year university, but for now, I'm taking a break because money is an issue. Probably, like a year or two once I get enough money, then I'll go back."