By Theran Galisa| Staff Writer
This past Friday, May 14, Kapi'olani Community College hosted its first in-person commencment since 2019. Students walked through and maintained social distancing through out the campus one last time to obtain their degrees. There was also a virtual graduation held here.
Fortunately, since we were allowed to attend the in-person commencement, we were able to interview some graduates and ask them their thoughts for a Word on the Street feature. 
Word on the Street: What does graduating mean to you? What are your plans for the future?
Alexis Aglugu
Age: 21
Hometown: Honolulu
Major: Culinary Arts
"Graduating means that I am finally closing one of the chapters of my life and moving to another new chapter like growing up as an adult. … My plan is to work towards the major I graduated from and to hopefully one day aim as high as I could in whatever career pathway."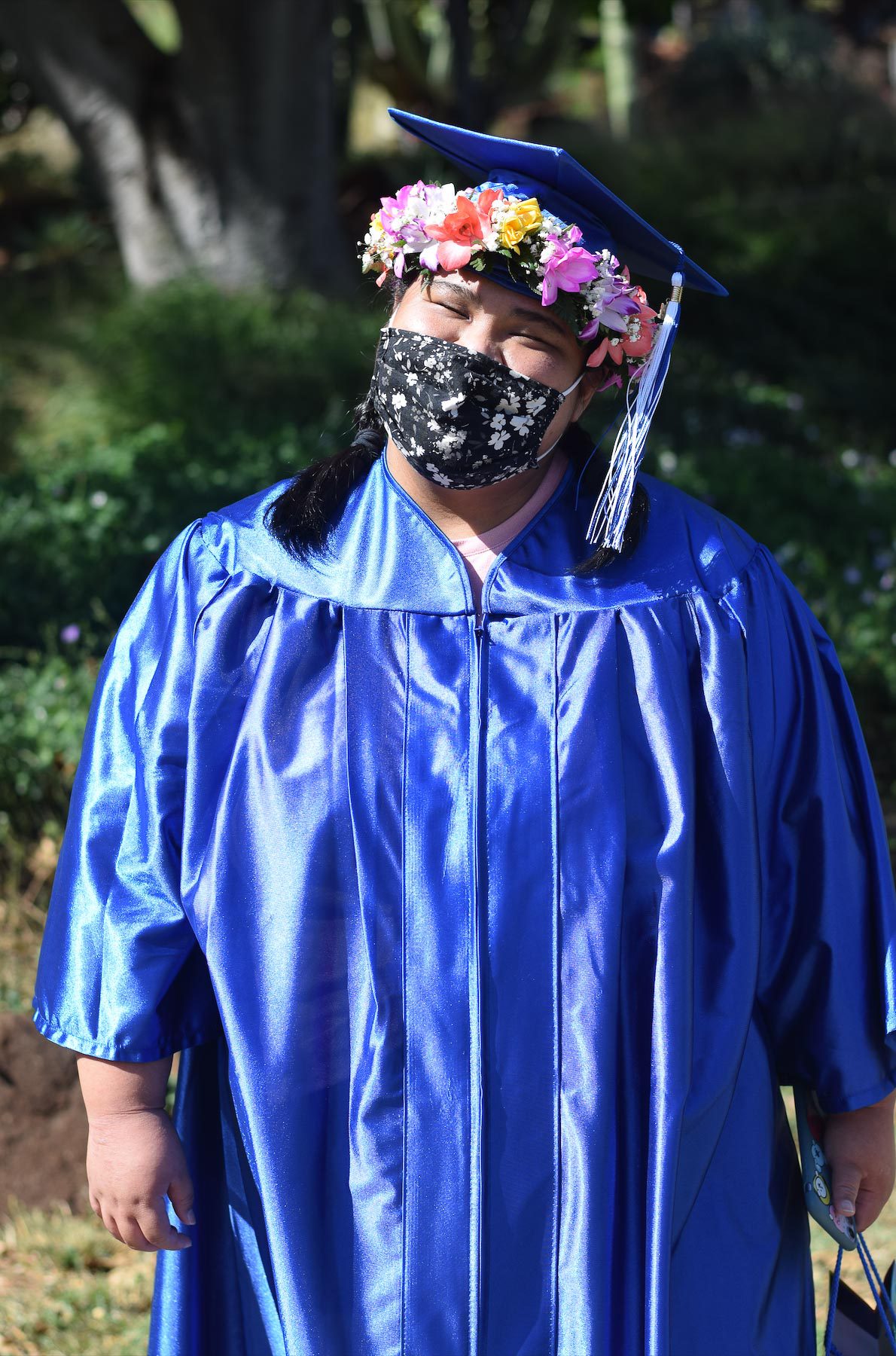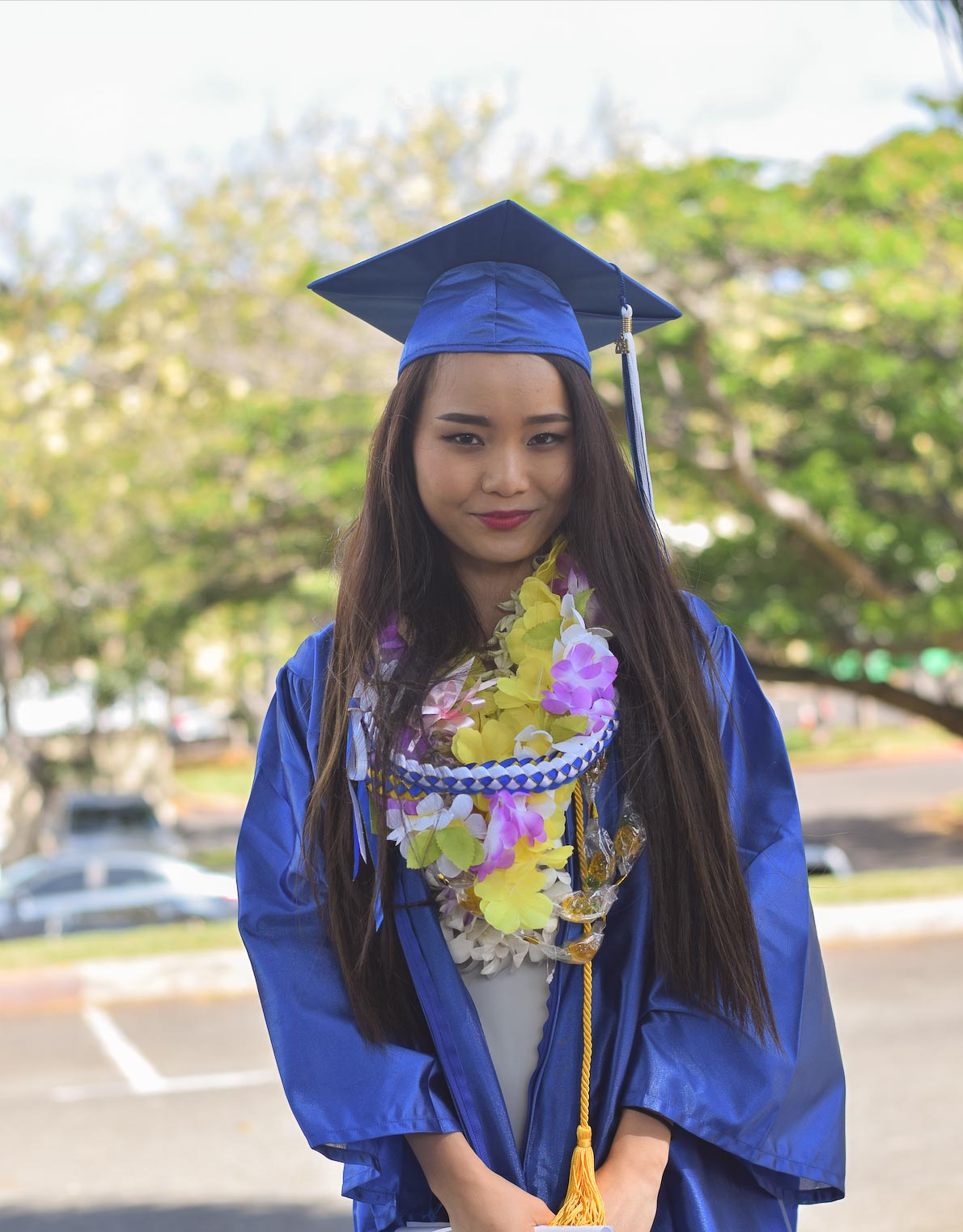 Saki Kakimoto
Age: 22
Hometown: Japan
Major: Hospitality/Tourism
"It means (to feel) appreciation for my family, friends, and my partner. And also for what I have right now. … I'm going to do OPT (optional practical training) here for a year here and then I am going back to Japan and try to find a job in the hospitality industry." 
Nagiho Eaniea
Age: 21
Hometown: Japan
Major: Hospitality/Tourism 
"Thanks to my parents and friends. … I want to work here and maybe I am going to go back to Japan and find a new job."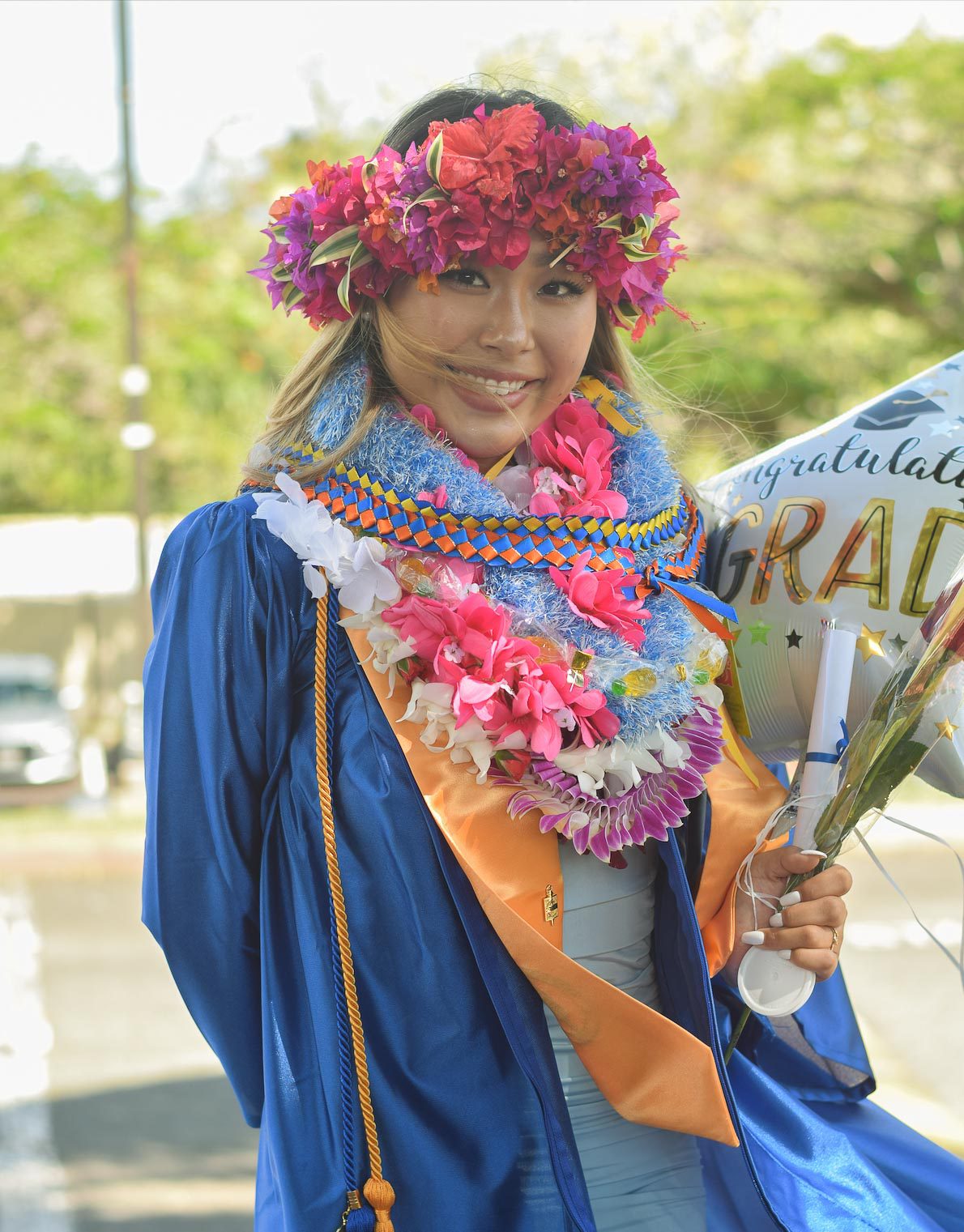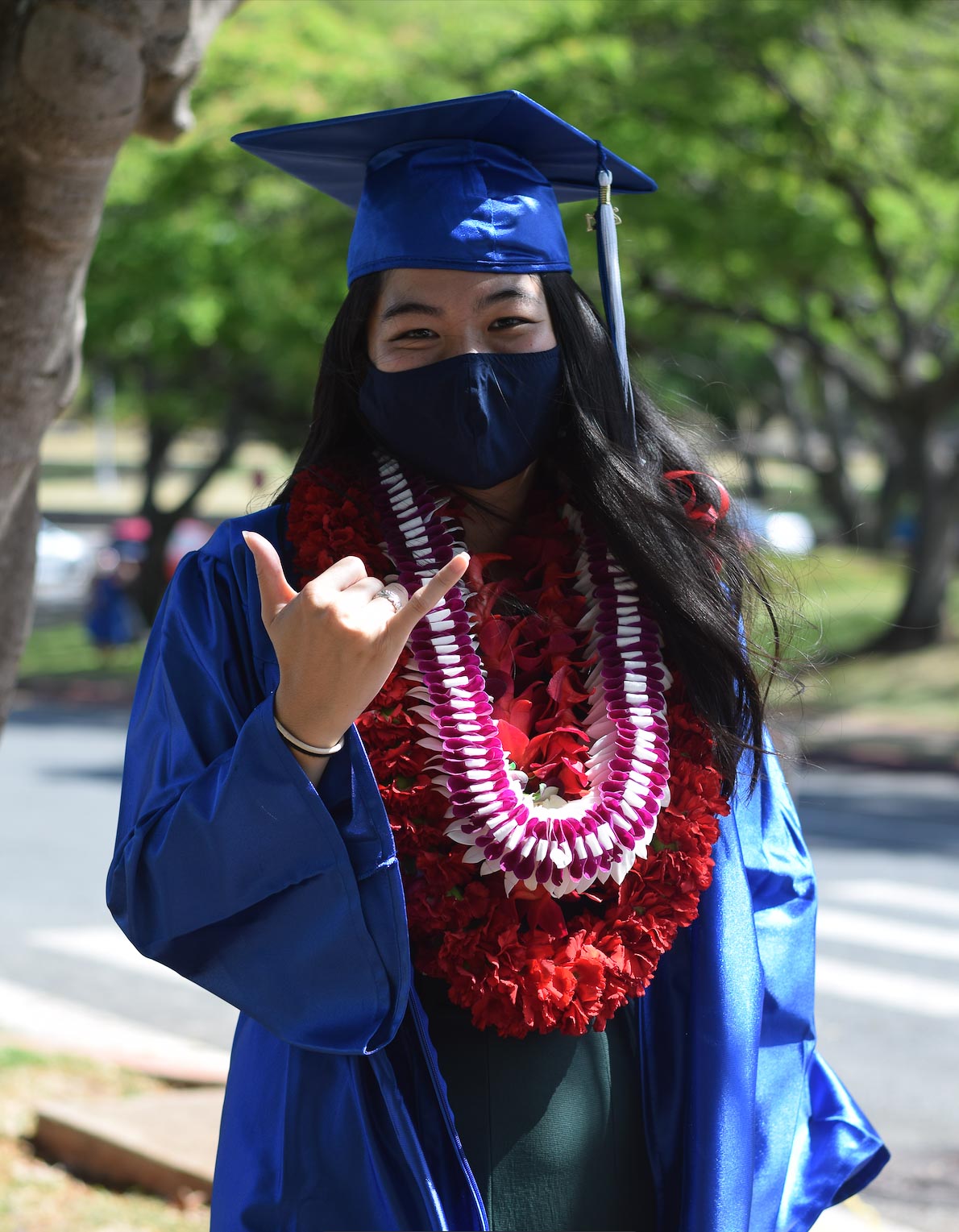 Cynthia Lonfhu 
Age: 24
Hometown: Tahiti
Major: Travel/Tourism Operation 
 "Graduating is achieving all the goals for all my years at KCC. Each class was very specific, so for me when I took each class, it was really meaningful and I got a lot of knowledge from all of them. Graduating is studying your whole life, studying your whole career and what you really want to achieve later. I am from Tahiti, and for me it means something really special. In France, we have no (graduation) celebration, so I am one of my first siblings to have a celebration. I found myself at KCC. All my professors were really here for me, and I really wanted to show myself 100%. … I am international so I am applying for OPT, which is the optional training program. So I am in the tourism industry, so I am trying to work in the airline or hotel industries."
Chassidy Casenas
Age: 21
Hometown: Honolulu 
Major: Hospitality/Tourism 
"For me it means that I finally achieved my goals, and I am ready to start off on new horizons. … In the future maybe try to get my bachelor's degree at UH."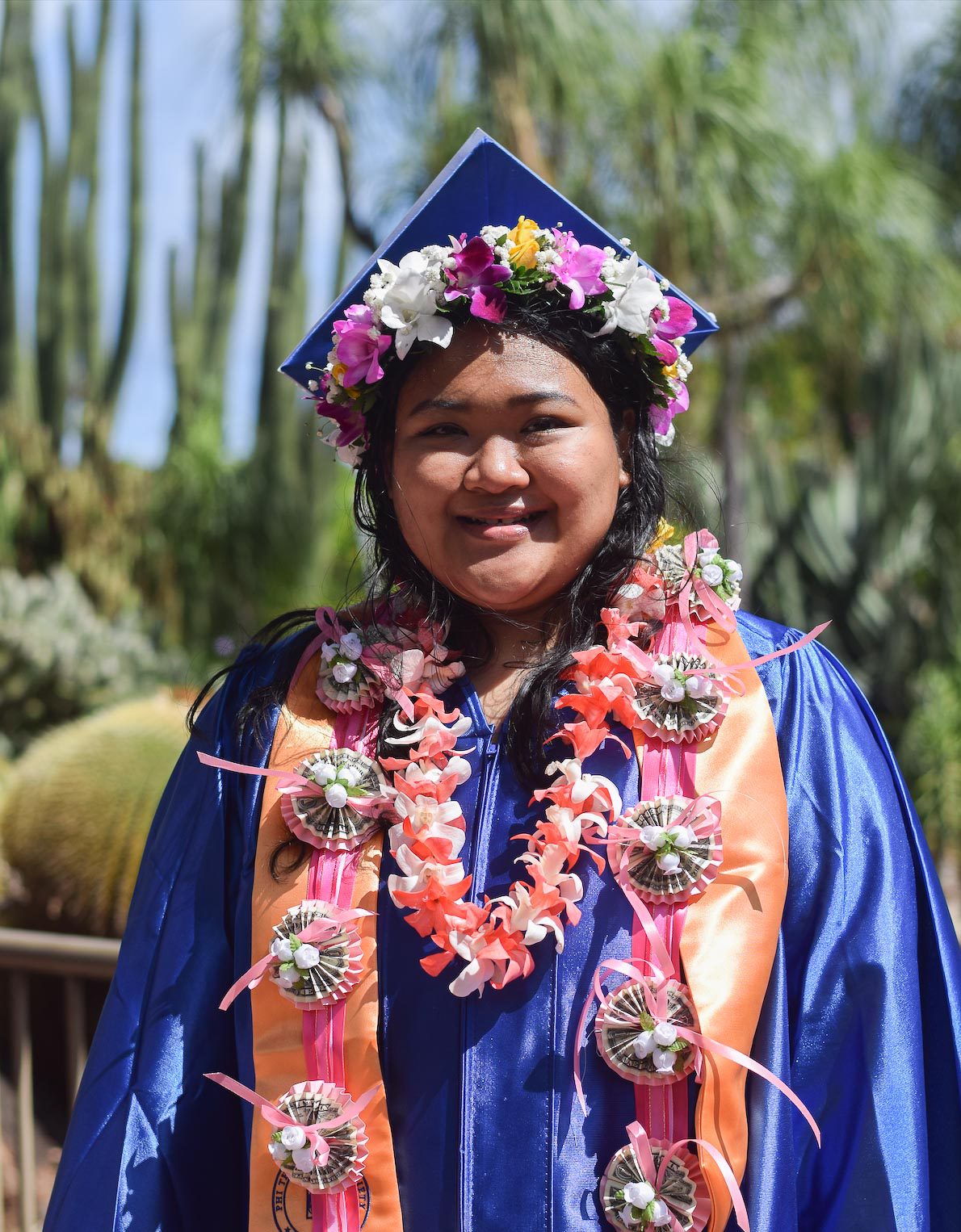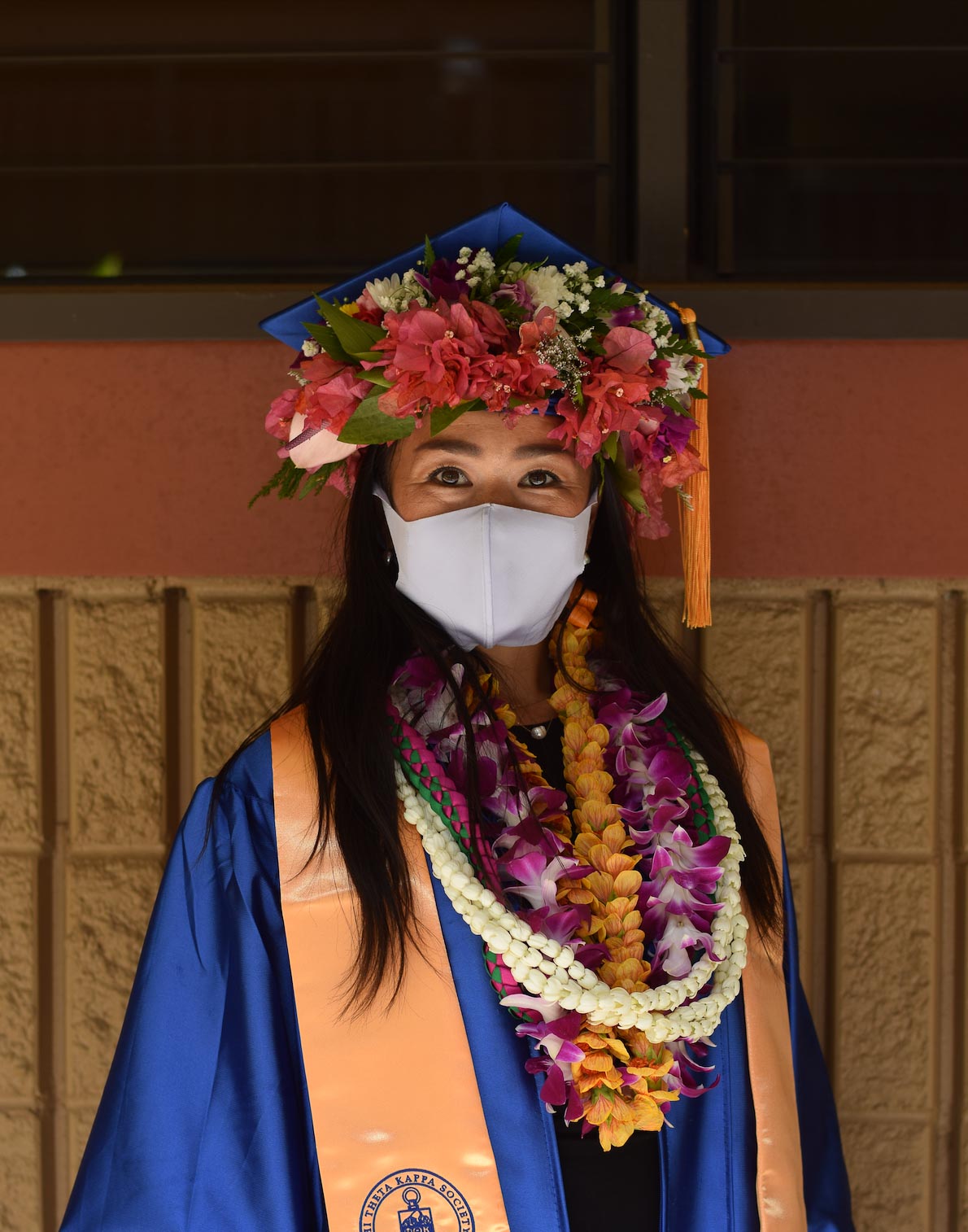 Miyo Sikiguchi
Age: 38
Hometown: Japan
Major: Hospitality/Tourism
"This year was so hard. I am graduating finally. … I am applying to OPT and going to try get a job and continue staying to work here." 
Joemar Viernes
Age: 26
Hometown: Honolulu 
Major: Hospitality/Tourism 
"Graduating means a lot because I am the first one that graduated in the whole family, so it means a lot. Took me quite some time because I was kind of iffy with my major, so I was going for Engineering at first then I transitioned to Hospitality because I started working at a hotel and started liking it. It is kind of my passion now. … My plans for the future is to stay at the hotel and maybe apply for a better position and work with the management because right now I am working as a coordinator in the hotel and I am hoping after I graduate I have better opportunities."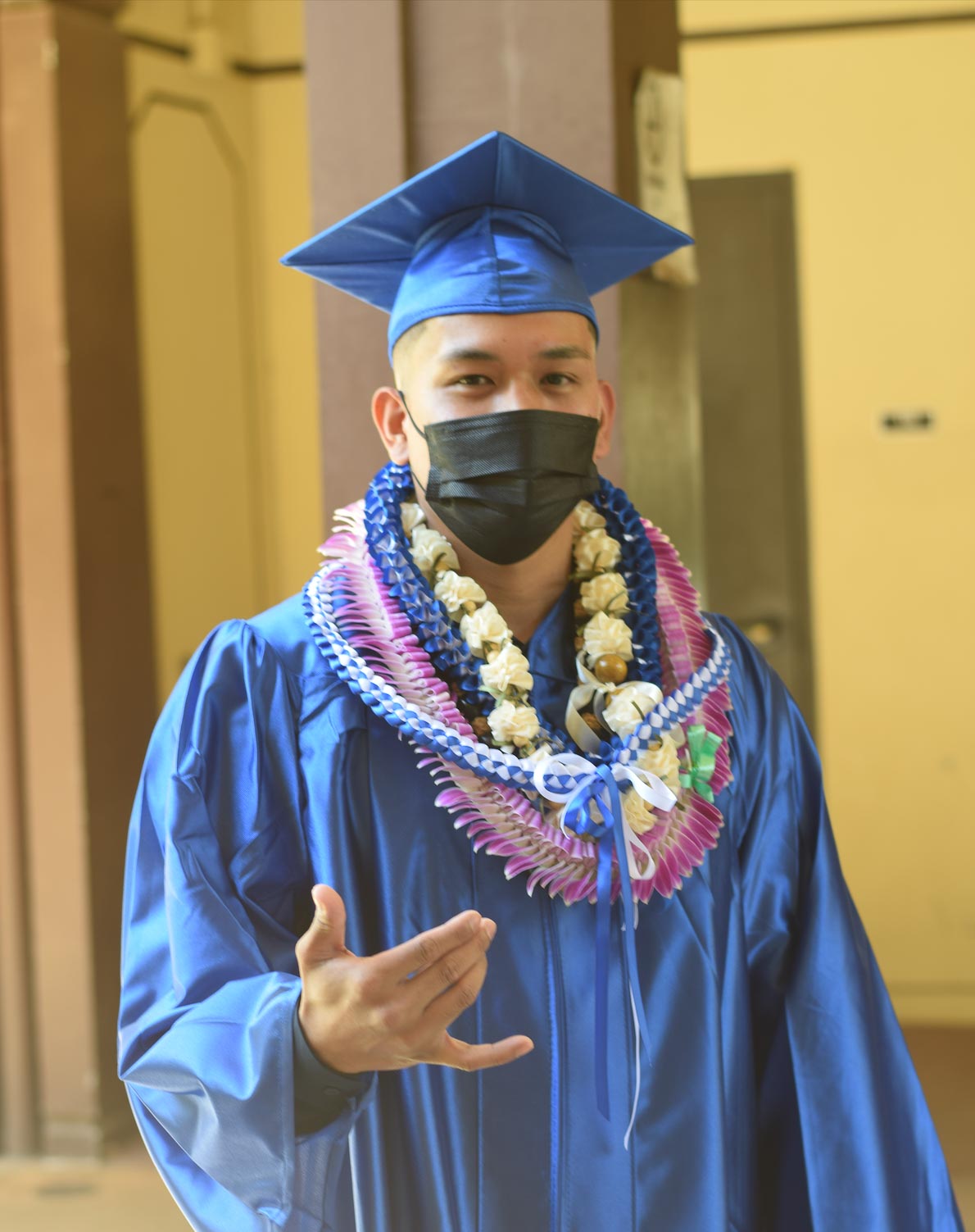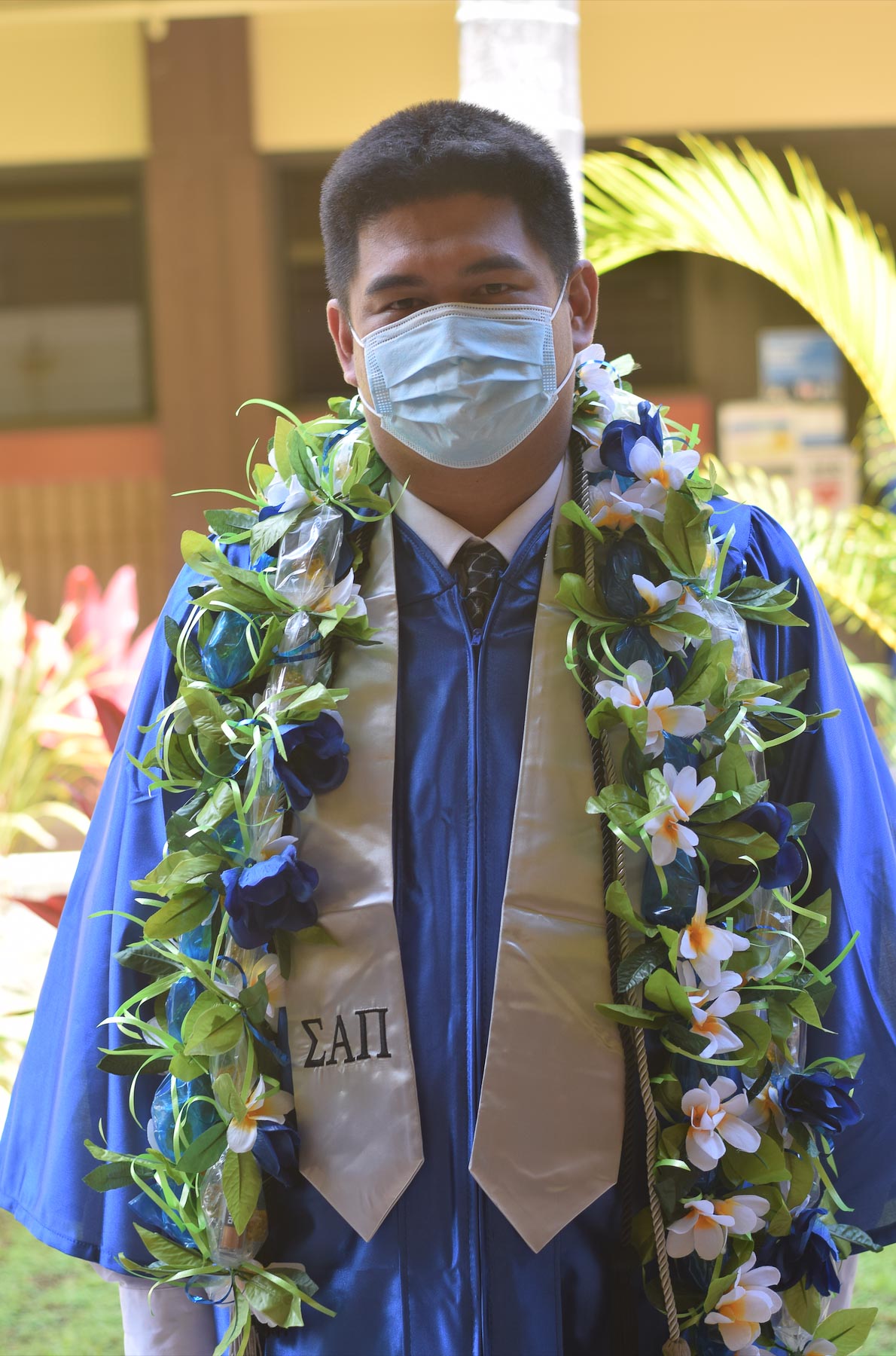 Micah Kong
Age: 27
Hometown: Honolulu
Major: Hospitality
"Lots of hard work finally paying off especially given all of the uncertainties of what has transpired over the past year, and yeah, we made it. I graduated last fall, so with the pandemic taking place, I was already feeling uncertain about this kind of thing (commencement) taking place. And when I finally found it was going to happen, I jumped on the first chance to get here. … Kinda just taking it easy seeing what the world can offer."
Haunani Inouye
Age: 26
Hometown: Honolulu 
Major: Natural Sciences/Biological Science with a certificate in Marine Operation Program and a certificate in Sustainability
"It means a lot for me because it took so long for me. And then with all the struggles that happened in the world, it means so much to be graduating today. … My plans is to continue doing research and to help save the world from global climate change."