Friends congratulate a graduate at KCC's Spring Commencement. (Photo by Shawna Takaki)
By Kapiʻo News Staff 
The annual KCC Spring Commencement was held at Diamond Head Theatre on Friday, May 12. The Kapiʻo News staff was there to share stories from the graduating students.
Here is a collection of stories and photos from the 2023 Commencement.
Word on the Street: What does Commencement mean to you?
Shelley Chang-Purdy
Age: 43
Hometown: Makiki, Hawaiʻi
Major: Education
"This day made me feel a relief. … It was hard. It took me like 8 years to get a 2-year degree, because I work full-time and have 3 kids."
Click here to read more responses.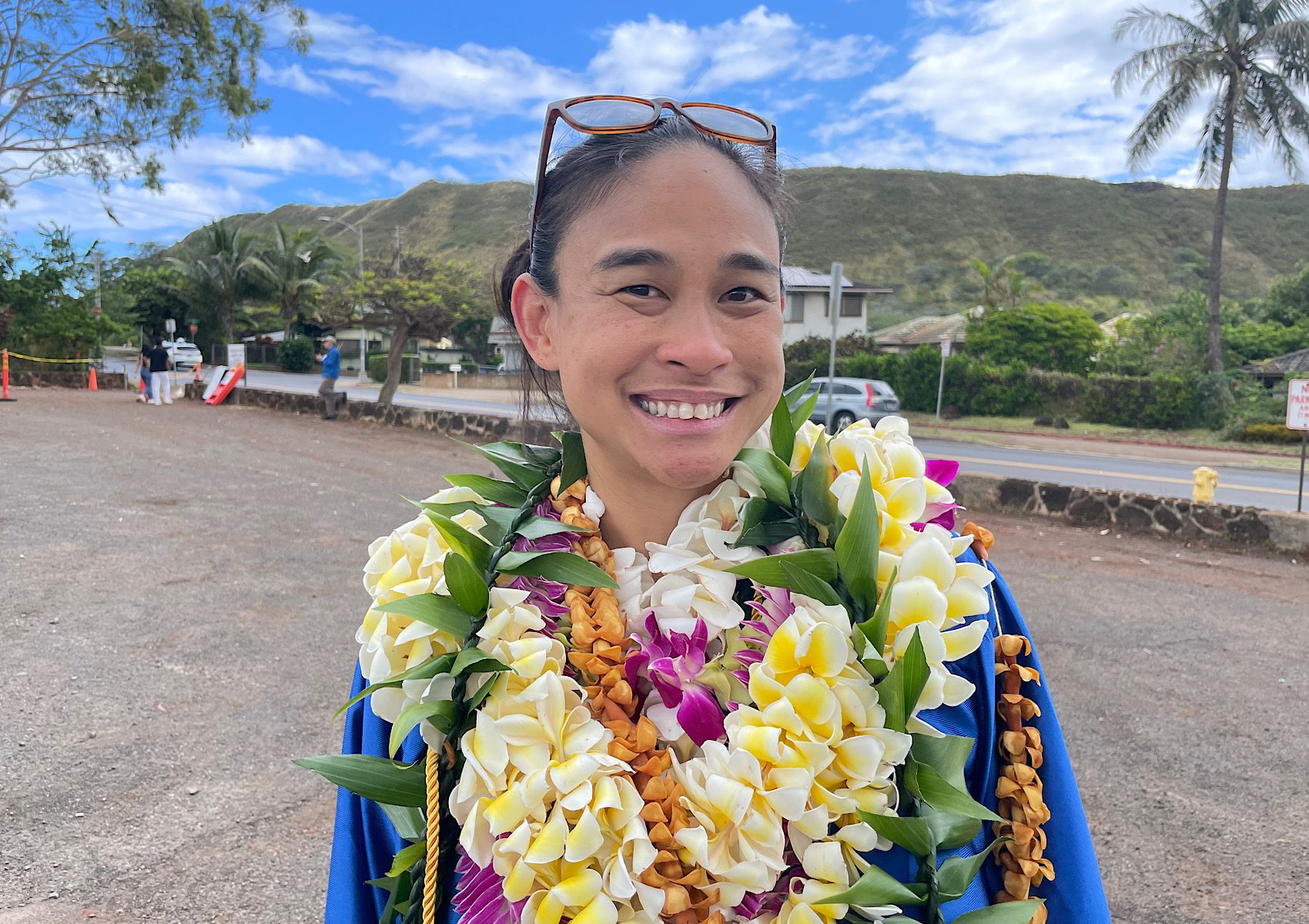 Voices & Views: Cristine Valdez
The 18-year-old completed a certificate as a pharmacy technician and plans to attend Kapiʻolani Community College in the fall to be a part of the nursing program. From there, Valdez wants to transfer to UH Mānoa to complete a bachelor's as a pharmacy technician.
Valdez is currently a senior at Farrington High School but aspired to get ahead in her studies because of her family. She is from Ilocos Sur, Philippines, and had always been pushed to work hard to achieve her dreams.
"I think I learned a lot from being in the certificate program," said Valdez. "I know that time management is something that I had to work on because I always have things to do. Especially now for graduation, I have to make sure I balance everything."
Click here to read more about Valdez's journey.
Word on the Street: What are your plans after graduation?
Charlesa Caraang
Age: 21
Hometown: Kalihi, Oʻahu
Major: Liberal Arts
"I finished my degree in December but I was invited to walk in Commencement today. I was accepted at HPU's Nursing program, and that's where I am now."
Click here to read more responses.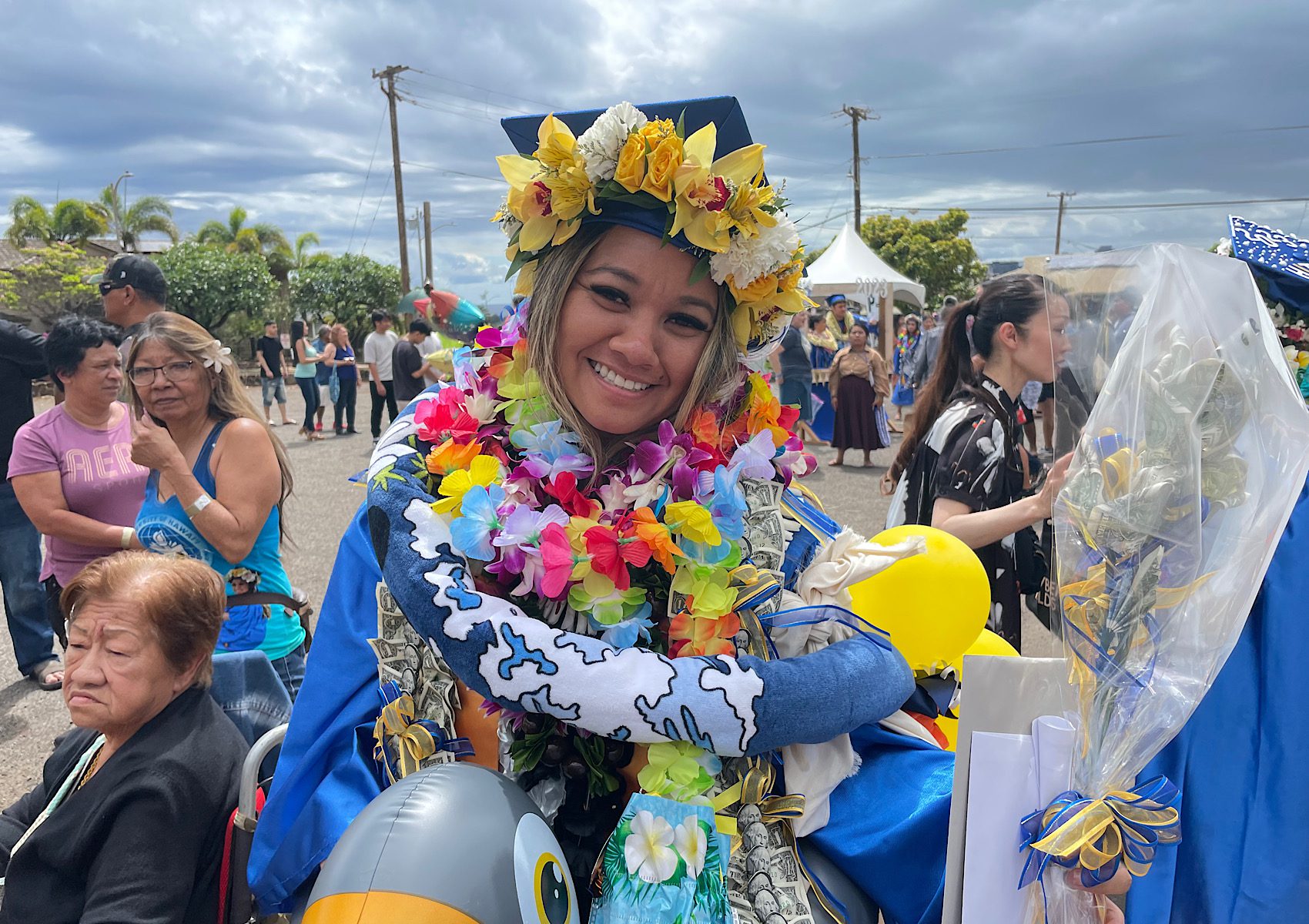 Alyssa Lai is a 32-year-old who graduated with an associates degree in Hospitality & Tourism from Kapiʻolani Community College last Friday at Commencement.
Lai attended Hawai'i Pacific University in 2010 then dropped out due to difficulties in balancing work with school.
"It was a long journey, but … I got back on track," said Lai.
Click here to read more about Lai's journey.
Commencement Photo Gallery